Warlord Games previewed some new Italian miniatures at it's open day. Details are in the story from their website below.
Many of you will have seen previews of our new plastic Italians for Bolt Action at our Open Day on 26th September. Here are a few more details about them and what you can expect to be released to support them.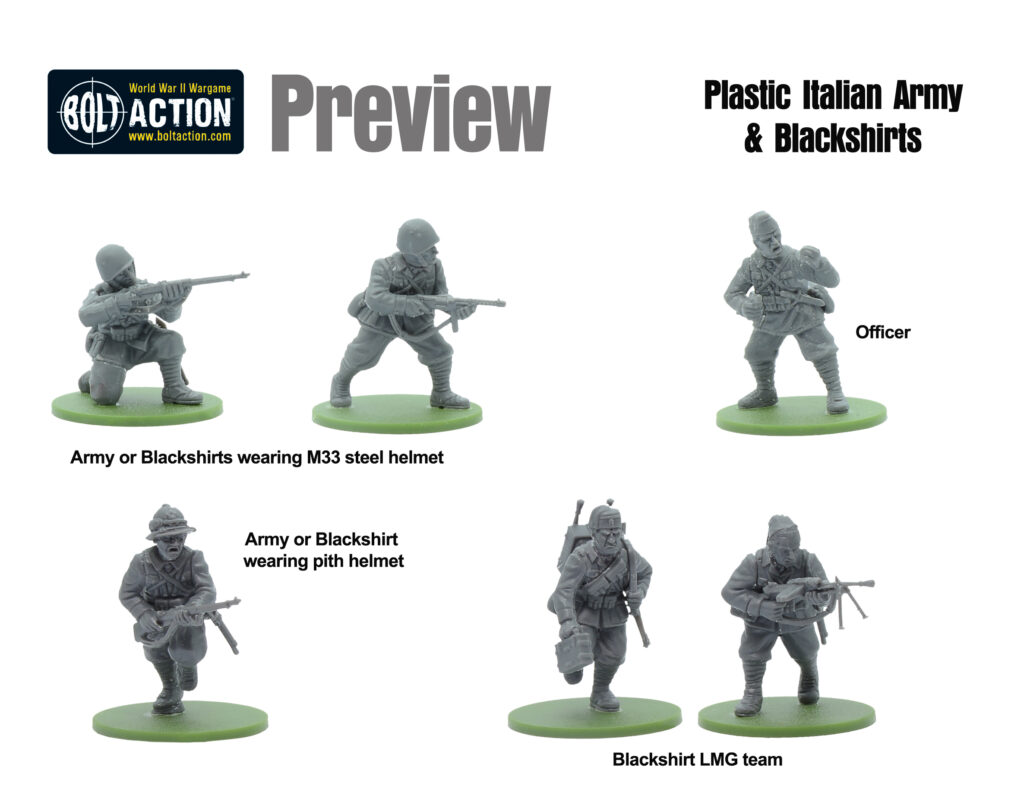 The first plastic set covers Italian Army and Blackshirt troops. Bersaglieri and Alpini mountain troops are being handled on separate sprues as the specialist nature of those troops requires different heads, weapons etc – they weren't equipped the same as their army counterparts and to do justice to all three sets each deserves its own frame.