Hello all, and welcome to another Baccus update. There is no magic number update this week due to the usual excuse of 'technical issues', but it will return in all of its pomp and glory next week. There is a great deal of ground to cover in this post, so please do read it as there is a lot going on here at Baccus Megacorp Industries…
Firstly, in one week's time we will be attending our first wargames show since March 2020. Yes, folks, it's eighteen months and counting since we last rolled out our trade stand, and that has left us with a lot of catching up to do, restocking and bringing in all the new releases that have been released out in the intervening period. The Partizan show will be taking place at Newark showground on Sunday October 10th, and we will be trying to take as much as we possibly can to delight and tempt the unwary passer-by.
I'd like to show you just two areas where we will be offering something new. It may have escaped your notice, but we have released the Pony Wars rules and the range to go with it, and here is a sneak preview of the new packaging ready to be packed into the van.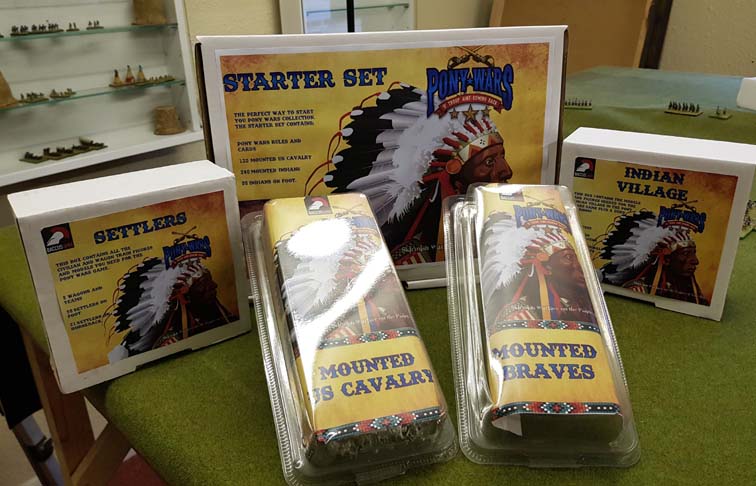 We've also been expanding our Second World War range at a goodly rate and we will have stocks of what is now a substantial collection of vehicles and equipment. The big change that we have made to this range is to change the format of our packaging away from the very large formations down to company/battalion level, using the excellent 'O Group' rules from Two Fat Lardies as the basis of the organization. The end result is a series of all arms packs which will grow into a flexible modular system for building your forces. As part of the process, we now have a boxed starter set available, designed along the same lines as our very popular sets for our own Polemos rules series.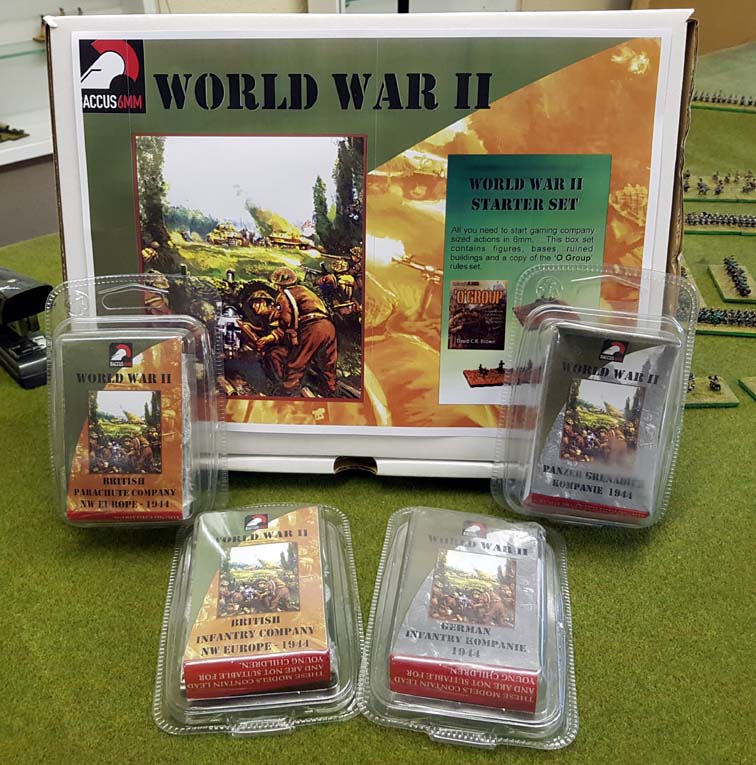 We have no new releases as such, but we have expanded the range of Second World War company packs for the British and German forces. You can view all of these here.
For yet another set of 'technical issues', the cart has not been enabled for pre-orders for shows, but you can email or phone us with advance orders to collect at Partizan.
Moving on from wargames shows, I am delighted to be able to announce at ALL ordering restrictions regarding the amount and number of orders in the system have been removed. Thanks to all of you for your patience and understanding over the last few months.
HOWEVER…there is a catch to all of this, and it applies only to customers in the EU. We are part of the IOSS scheme which means that you can order from us, paying the VAT up front, which should allow your order to arrive in a timely manner with no extra charges. Yes, there have been teething issues with the system as various postal services get to grips with the new system, but, on the whole it is working well. We have also changed the way we send items to the EU, and that is also proving very effective in getting orders to customers. There is one big issue with the IOSS service. There is a restriction of 150 Euros on any one order – about £135. As a result we have had to cap EU orders at that amount. If you want to order something in excess of that, you will have to place a further order. Apologies for any inconvenience caused by this, but these aren't our rules.
FINALLY, we will have to put up prices at some stage in the very near future.   It's not a decision that we ever take lightly, but sadly it is inevitable.   The combination of Brexit, Covid and an eye-wateringly huge increase in the cost of raw materials makes this inevitable.   I will give as much notice as I can, but please be aware that this is going to happen.