Games Workshop unleashed new Warhammer Age of Sigmar Ossiarch Bonereapers products, which will hit preorder on April 8, 2023.
The new offering of Ossiarch Bonereapers begin with Vanguard: Ossiarch Bonereapers. This set features a Mortisan Soulreaper, 5 Kavalos Deathriders, 20 Mortek Guard, and a Gothizzar Harvester. Alongside the Vanguard set, GW will also release a Mortisan Ossifector figure. These bone-shapers are capable of adding buffs to various bone constructs on the battlefield.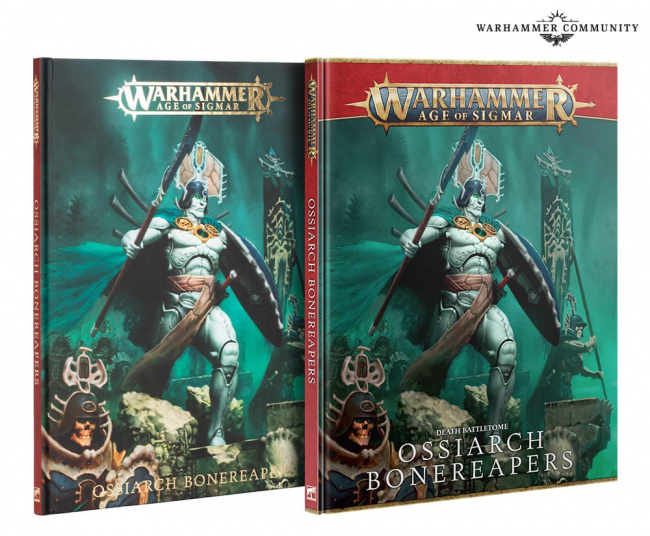 GW will also release Battletome: Ossiarch Bonereapers for this army. It contains all the pertinent information for this faction, including updated rules, warscrolls, and new Path to Glory rules. There will also be a new set of Warscroll data cards for this faction available. The pack comes with 24 reference cards and two token boards for rules and special effects.