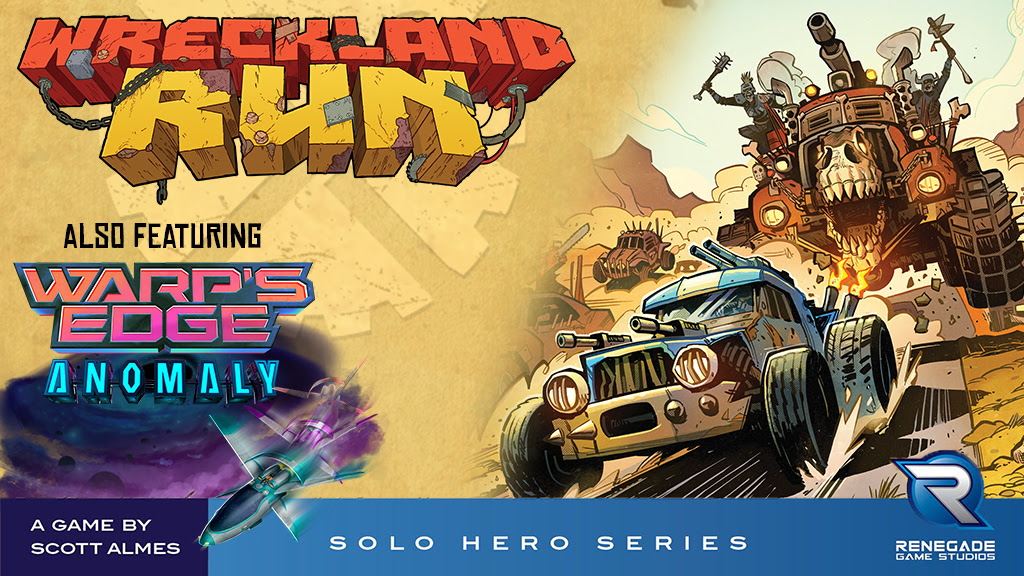 Choose your weapons.
Start your engines. 
Make your Wreckland Run today!
You hear the roar of engines in the distance. The marauders are on your tail. But you've got to get the much-needed supplies to the helpless strongholds on the other side of the mountain. Can you and your hunk of junk car make it in one piece?
Wreckland Run, from the same team that brought you Warp's Edge, is LIVE ON KICKSTARTER! Pick your vehicle. Select your driver. Mod your car with weapons and make your run in this vehicular carnage solo game by Scott Almes.
Back it on Kickstarter and get the Wreckland Run Fallout expansion for FREE (a $25 value)!